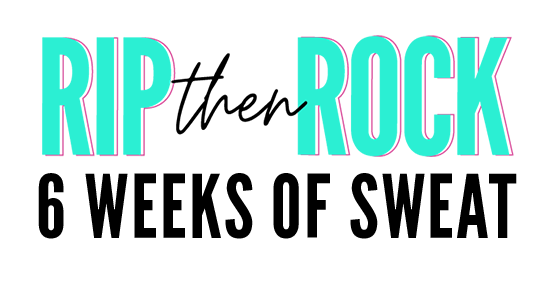 The Only "Beyond-Crazy-Heart Pumping-Sweaty-Good" Workout & Custom Realistic Nutrition Program to take your Body & Confidence to the next level… for REAL, POWERFUL WOMEN (like you)
• A total of
30 uniquely programmed
, full length heart-pumping-sweat-flowing-confidence-building workouts to get you lean, strong & powerful.
5 new workouts a week! 
• A total of 7 one-on-one nutrition & goal setting coaching calls customized based on your individual needs. We chat about everything & anything fitness, nutrition & lifestyle. 
 • 24hr Email/DM access to me! YES, YOU READ THAT RIGHT! I'm not your out of reach trainer. I'm just like YOU who's finally figured it out!
BONUS 1
The RIP THEN ROCK Workout Calendar to take the guessing out of the equation.
BONUS 2 The 14 Day Portion Controlled Nutritional Guide if you like to plan ahead on meals and want to learn how to moderately eat. 
BONUS 3 The Clean'sh Guide if you are intrigued by intuitive eating.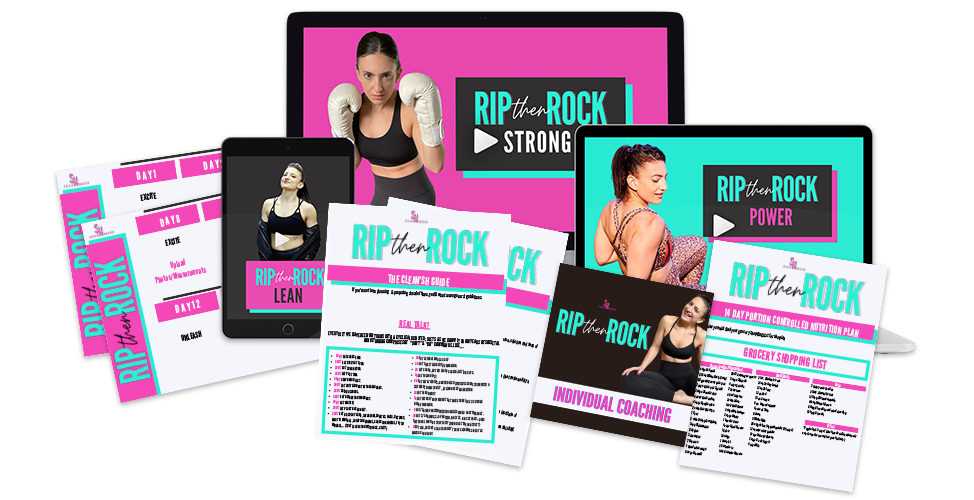 "I definitely think I have abs now…(I have) 4 kids so I definitely had the mom pooch. I definitely lost inches, jeans fit better."

-Cat
Thanks to you, I'm happy! And I'm losing my weight!… I notice quick results." 

-Sabrina
"I see my upper abs coming through more than it ever did in my entire life."

-Christi

"Things are easier like my stamina and endurance during cardio."

-Michelle
Click "Edit element HTML" button for change liquid
Powered by AZEXO Shopify page builder